5 Easy Steps to Order Fabric Samples
We are continuously improving the accuracy of the product presentation on our website, but we know more things can be done. So we provide fabric samples for you to check the fabric with more details such as color, pattern, texture, etc.
Steps to order fabric samples are easy.
Step 1: Click "Order Fabric Sample" button on ready made or custom made curtain page.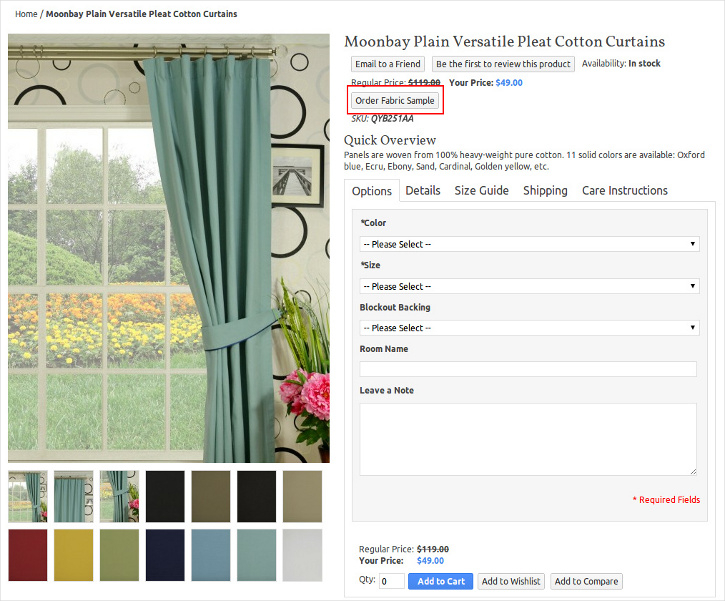 Step 2: Specify fabric color and pattern size on fabric sample page.
Step 3: Repeat Step 1 and Step 2 if you want more fabric samples.
Step 4: Click "My Cart" link on the top right corner of any Cheery Curtains web page.
Step 5: Finish Checkout process as guided by the web page.
Fabric samples will be dispatched to DHL or EMS at your choice within no more than 2 weeks. DHL will deliver the parcel within 3 business days and EMS will deliver the parcel within 6 business days.
A coupon code will be included, which will refund you the postage of the fabric sample order.
If you have any questions, please feel free to contact us.